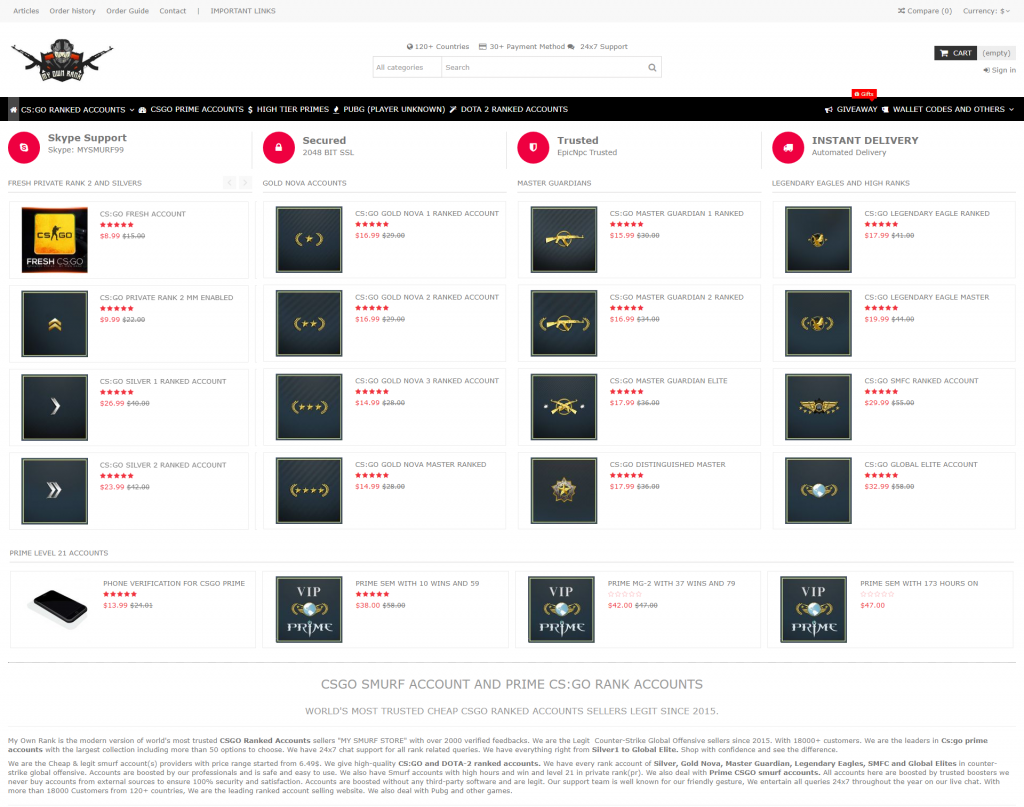 My Smurf's journey starts with us.
My Smurf is now the leaders of a CS:GO Rank Selling with Search engine ranking in top 5. They have a customer database of 20000+ from 120 countries. They made the business pioneer within time frame of 2.5 years. We congratulate them for their success.
Job Description
My Smurf needs a website for their game selling business and in such cases things got serious. We have to make a website that not only ranks high on the google and bing but, also deliver their subscriptions automatically after purchase is made. We have to make that website DDoS proof and also make it hard to hack.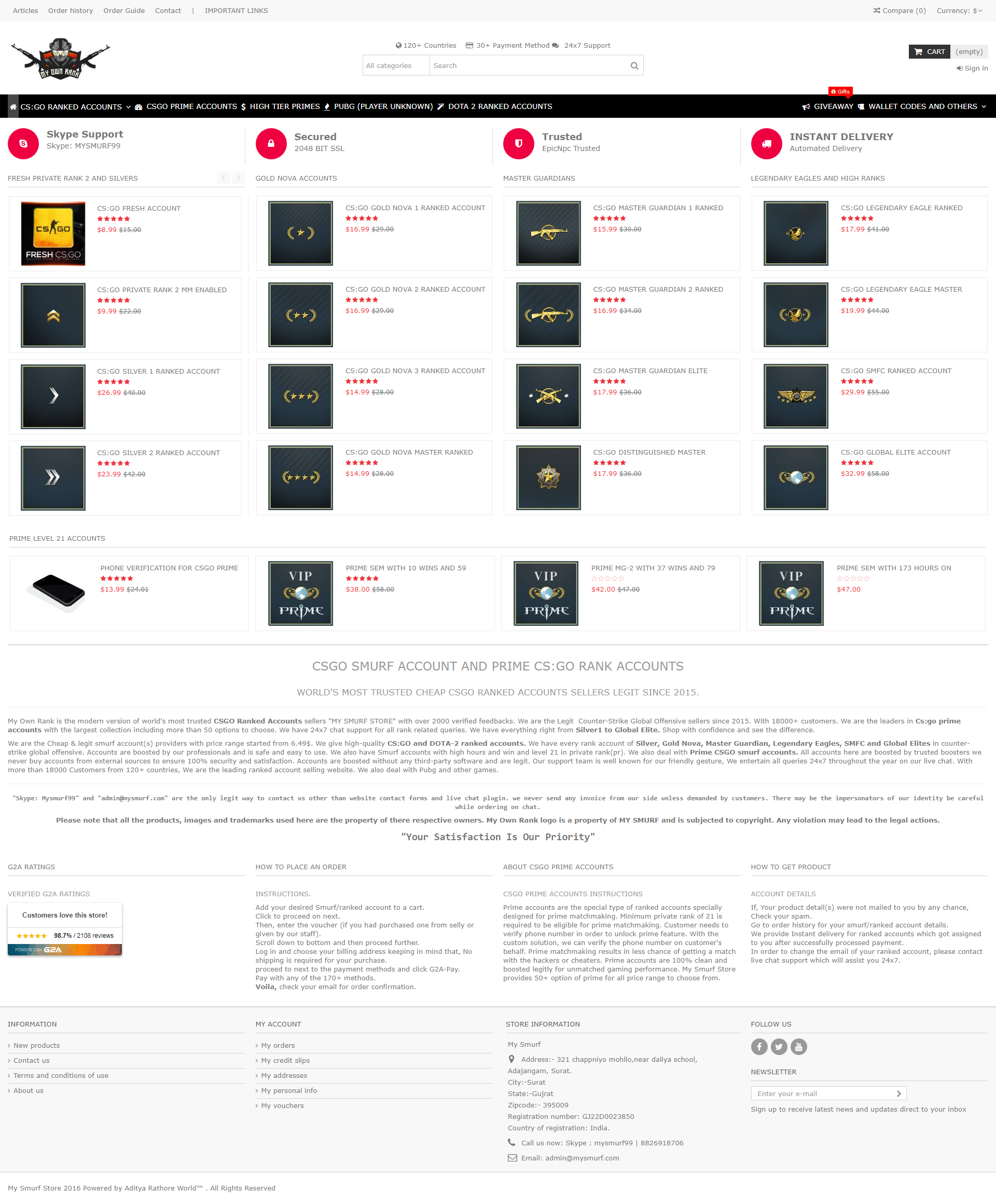 Solution
We had created a website which opens in less than 3 seconds even with the slow broadbands. It scores high in Google PageSpeed and ranks high on Bing, Baidu, MSN, Yahoo, Google, and Yandex.  We had selected and modified delivery plugin and allow them to deliver their product instantly once payment is accepted.
Performance of this website is higher than most other e-commerce websites. Even it scores higher than Amazon.in on gtmetrix without CDN. Comparing to other websites of its kind, It have high domain authority of 35+ and page authority 40+ Moz score along with high reputation in the business.
Easy to navigate from all the devices.
Fast and decent experience while surfing all the pages.
Highly secured with advanced DDoS protection and cross-site scripting protection.